 About Lisa
Lisa's passion and purpose as an artist is to inspire others through her art. This holds true for every artistic medium she works with to express herself and her message. Lisa is a potter, who creates "Cups of Inspiration," which are beautiful coffee and tea mugs that include sayings such as "Believe in yourself," "Do what you love," and "Enjoy the moment." She is a poet, whose soulful poetry inspires others on a journey of transformation, learning to love themselves, and have courage to speak their truth. Perhaps Lisa's most expressive art is done through her photography, where she creates exhibits that tell a story through her lens. By focusing her camera on the beauty in the world around us, whether it's from a far-away trip, or sitting right in her own backyard, she captures and shares the beauty of nature, art and people as seen through her personal lens. Lisa's photos act as a window to the way she sees the world. From this perspective, you may begin to become more aware that we all have of the ability to live in the moment, and notice and focus on the beauty around us and in front of us. For many of us, it's easy to miss these moments because we're so often caught up in thinking about things that have already happened in the past, or that we're hoping will occur in the future. By living in the moment without these distractions, we begin to notice what's happening around us, and it's this awareness which gives us the power to create great things in our lives.
Lisa has had individual photos included in multi-artist shows, and she also creates exhibits which consist entirely of her own photos. She loves to use her art to tell a story, inspiring viewers to see things from a perspective that is unique and energizing. Lisa's favorite photo exhibit that she's created is "Tiferet: Beautiful Images from the Land of Israel," a display of 70 original photos. The entire Tiferet exhibit can be viewed here in the Photo Gallery. An exhibit tells a story, and Lisa has created and curated this exhibit by combining her photos from three separate trips to Israel, highlighting the beauty of the land, people, flora, fauna, art and architecture of this magnificent country. After viewing the Tiferet exhibit, many people have said they feel as uplifted as if they had actually taken a trip to Israel.
Tiferet is a Hebrew term that is difficult to describe in words because it is more of a feeling, an emotion, an energy of beauty, magnificence and exhilaration that you experience when you see something breathtaking, like a sunrise or sunset, or when you hear beautiful music, or witness the birth of a baby. It's all the things that leave you speechless, because words simply can't describe your experience of awe. Through Lisa's art, she welcomes and invites you to join her on a journey of noticing and focusing on the ever-present tiferet, the beauty that is everywhere in the world around us.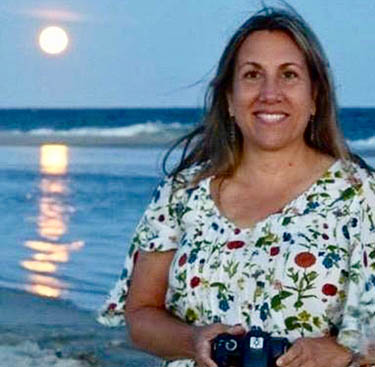 Poetry Presentation, SYJCC, Commack, NY.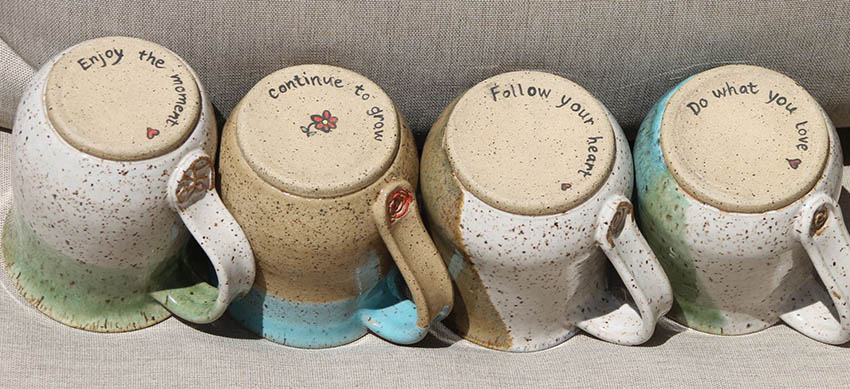 Lisa's "Cups of Inspiration"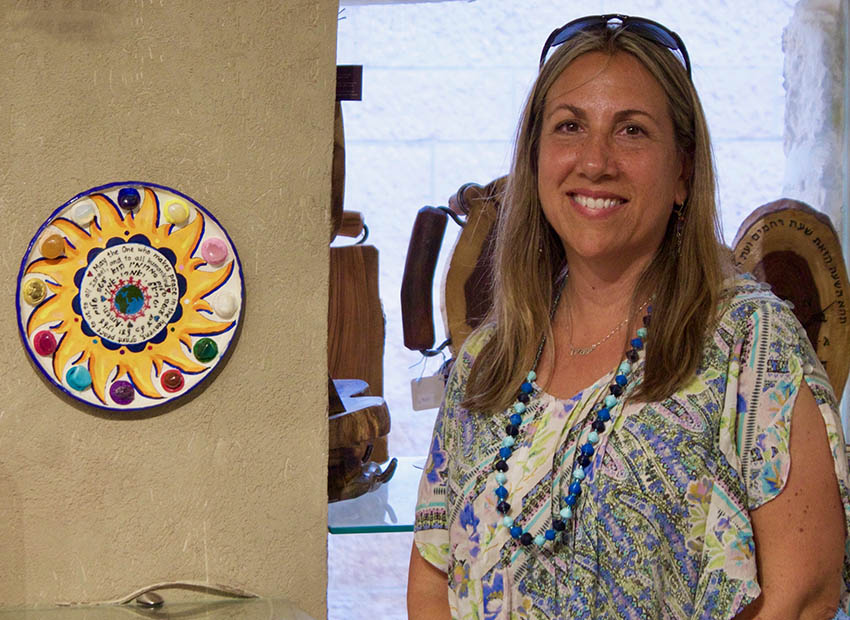 Lisa's ceramic "Peace Plate" hanging in the Fifth Quarter Gallery, Old Jerusalem.